The wedding day is going to be one of the biggest days in your life. It is something that many couples prepare for and they do so for months in advance and sometimes, they may even look for possibilities for years. Being in a wedding is not only important when it is your wedding, it is also important when it is the wedding of somebody else. For some people, that responsibility comes at a very early age when they are asked to be a flower girl. There's a great responsibility involved because you have to carry the basket of flowers down the aisle and you have to feel like a princess at the same time.
The pressure to do the job can really build up and not every little girl is going to be cut out to be a flower girl. Then again, if you are able to get through the pressure of the big walk down the aisle with the flowers, you then get to let off some steam during the reception. That was the case for this little girl who apparently had some energy left over when she hit the dance floor. In the end, she gave everyone a performance they will never forget.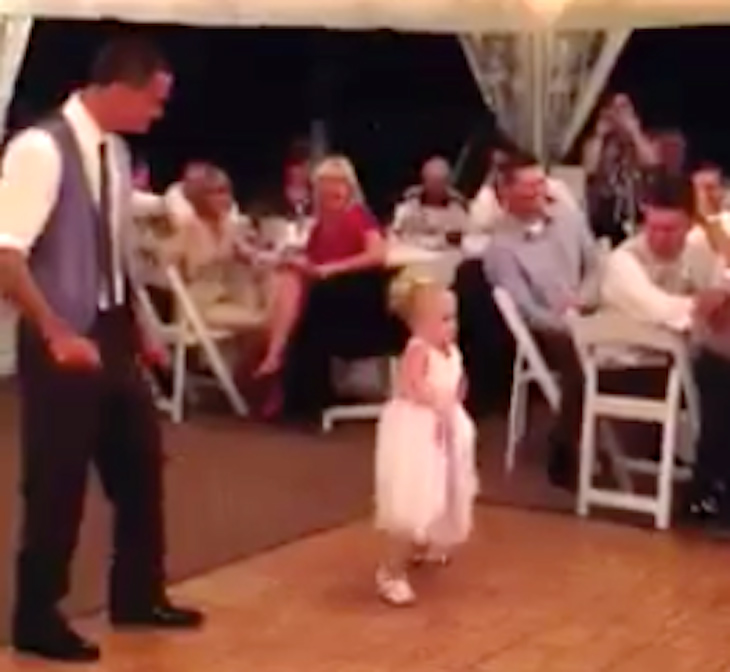 The first song was playing over the loudspeakers is Baby by Justin Bieber. It seemed as if she was in the mood to dance all by herself so when a grown-up tried to get in and dance with her, she didn't want any of it. When he moved out of the way, she was able to take the floor on her own.
READ MORE
5 Steps For Healing Your Tooth Decay And Reverse Cavities
As she wiggled around the dance floor, the guests were laughing to themselves but it didn't take long before things turned even better.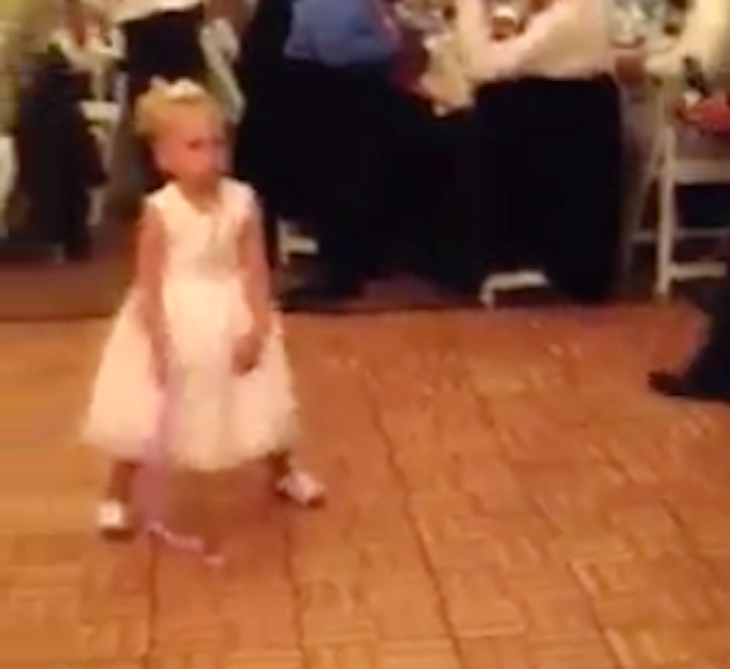 The flower girl decided that there was definitely a shift in the mood and the DJ turned on a song that was going to take over. Baby faded out of existence and before long, Gangnam Style was playing over the loudspeakers. It is definitely what the little girl wanted.
The girl perked up and started dancing to the iconic tune like a pro. She was dancing with such enthusiasm that her little satin bow came off. She wasn't distracted by the occurrence, she just seemed to gain more energy from it.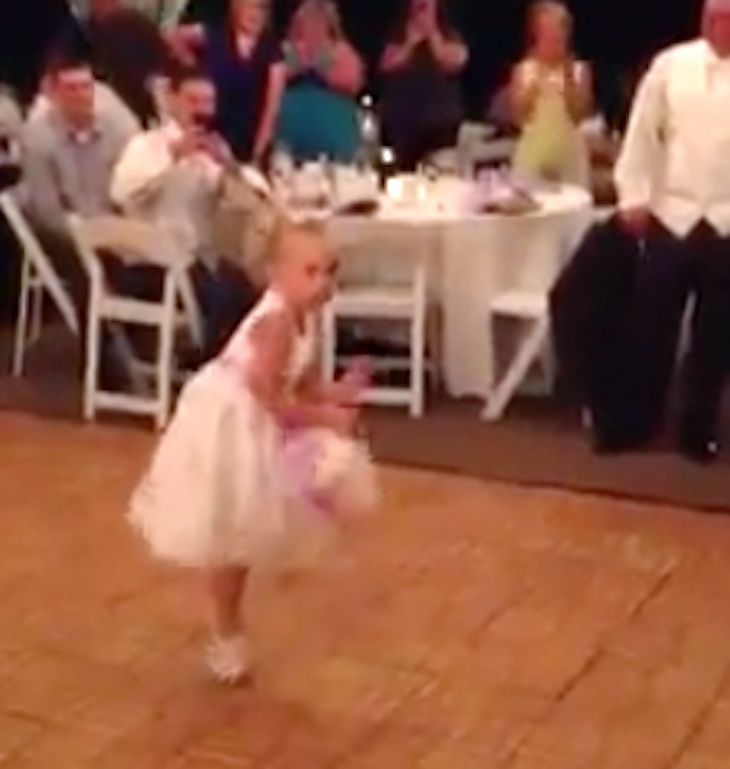 The little girl realized that it was her time to shine and she wasn't going to let anything stand in the way. We are thankful that so many people had their phones out and were shooting a video.
The guests were cheering her on as she was dancing her little heart out, doing spins and jumps all across the dance floor. It's obvious she wanted to show off all of her moves.
Mom and dad are probably going to have a difficult time when she gets to be a teenager. There's no way they're going to keep her off of the dance floor then.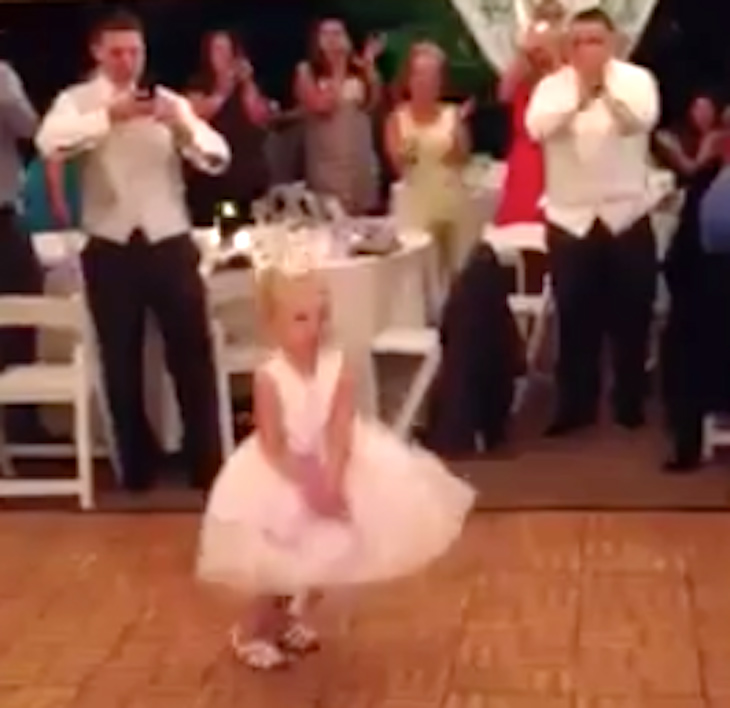 You can watch the little girl dancing in this video. It will make you want to get up and dance along. Facebook video may take a moment to load: